averQ's collection of audit and investigation apps, offered as complete cloud services, helps you quickly increase the productivity and assurances of your audit planning, execution, and reporting cycles. Explore the ways in which you can rapidly align teams to audits, perform in depth data analysis, get management attention to quickly mitigate risks, present insightful audit committee reports, and much more.
SAVE TIME, IMPROVE QUALITY. AUTOMATE DATA ANALYSIS.
With averQ your data analysis is right in the context of your audit documentation. Fast track your control testing while sustaining high quality and expanding assurance. Cleanse, validate, join disparate data, and much more with fully reviewable and repeatable exception tests. Get your new recruits working like pros from day one!
HANDLE AUDIT VARIETY, DIVERSE TEAMS.
Dealing with internal, management, thematic, concurrent, or any other audits? With averQ's configurable apps, we have you covered. Shared services, outsourced, and co-sourced across geographically diverse teams – you can count on averQ to support your specific resourcing strategies.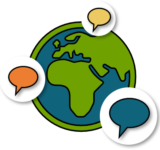 MULTIMEDIA. DIRECT TO AND FROM YOUR DEVICES.
Organize audit documentation, work-papers, and observations in the right context with binders. With averQ, you get versioning and multimedia support with rich contextual linkages to attachments and references.
REVIEWS, SIGN-OFFS. WORKFLOWS YOUR WAY.
averQ gives you embedded workflow for complete review across all execution stages. Audit programs, scope selection, and review notes with multiple maker-checker workflows and notifications to make and track progress. With averQ you can demonstrate quality to peer reviewers, audit committees, and regulators from right inside your apps.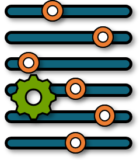 VIEW IMPACT. TRACK INTERNAL CONTROL CHANGES.
Ever wanted to view the impact of audits on your internal controls universe? Ever had your controls checklists go out of sync? With averQ, you can see the impact of your audits on your audit universe, across various entities and financial periods, while ensuring dynamic changes to your audit universe are always in step with your audit checklists.
ALIGN WITH FINANCE, COMPLIANCE, & RISK.
Engage both executive and line management with focused risk assessments that are generated and collated automatically. Sharpen the scope of audit plans and save time by automatically kicking off audits. Bring in financial call reports, KPIs, KRIs, compliance, and risk corrective actions for a well-informed audit plan.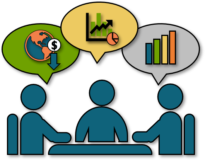 RESOLVE ISSUES FAST. COLLABORATE ON YOUR PREFERRED MEDIUM.
Email, SMS, chats, meetings – get your auditees attention in a medium that's easiest, so you get your data requests and issues resolved faster. With averQ you get your auditees engaged on the device of their choice.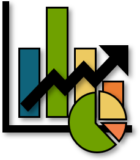 IMPROVE PERFORMANCE. INFOGRAPHICS DIRECT TO ALL AUDITORS.
Which branches have high priority issues? Are resolutions being addressed faster this period? How are the risks trending? Which controls are not performing? Answer these and many other questions with averQ. Confidently present at your audit committee reviews. Search, analyze, and gain insights directly from real-time infographics.
WE'RE HERE TO HELP
See how banks, security firms, and insurance companies have benefitted from averQ – quarter over quarter, year over year. Ask how our Apps Packages can add value to your existing tools.