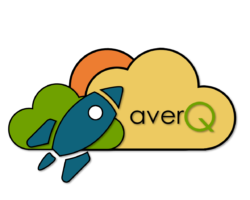 DEPLOYMENT SERVICES
Take advantage of our "wing-man" approach
Experience & Configure: Get the Right Fit Confidently in Your Own Sandbox – With leading IT practice deployment, your subscription to averQ comes with a complementary subscription to Sandbox to help you confidently build, test and, train for your specific milestones. averQ's agile deployment approach lets you configure your apps to your specific requirements with zero-scripting – through an easy access browser user interface and with all of the configurations, driven directly by the business users. You roll out your production apps without missing a beat.
Discover & Plan: Value enhancing opportunities – When you first engage with averQ's deployment, you will have domain experts work with you to understand your current workflows, content, and processes to determine areas of improvements on metrics that matter to you. We deliver a clear path to deploying which apps, when and what's required to achieve the milestone metrics. With our agile approach, you will get to value quicker; typical first rollouts are two to three weeks of deployment, with quarterly value enhancement milestones.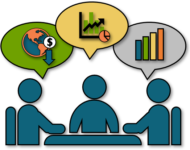 REVIEW SERVICES
Periodic Value Assessments and Planning
Getting to high levels of risk maturity is an ongoing journey with many milestones. With a broad offering of averQ Apps, we engage with you periodically to ensure you are getting value from your deployments and help plan your next goals. We give you a preview of our upcoming releases and roadmap. Most importantly, we listen to your suggestions and priorities for enhancements.
We take pride in listening to our customers. You have a voice and influence in the direction of averQ Apps.
With averQ's agile continual release schedules, your feature requests get heard sooner and you can enjoy them sooner without the long waits. New releases are deployed in an incremental, non-disruptive deployment.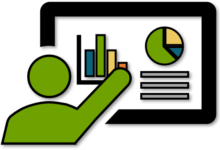 TRAINING SERVICES
Customized to your rollout
Our training is primarily focused on empowering the coordinators – the power users – of your system. Training sessions are hands-on, expert lead sessions for the coordinators in the "pilot" Sandbox. The sessions are recorded in bite-sized topics available for refreshers to the coordinator and their team on demand. Training sessions for the business users are primarily lead by the coordinators with averQ supporting them through these sessions. The sessions are also recorded and available for user's self-driven learning, keeping averQ training focused on your deployment goals for your initial and ongoing adoption.
MIGRATION SERVICES
Leverage your content quickly for production
averQ deployment experts will be on hand to help you migrate your data from your current systems to averQ in the least amount of time, with migration strategies meeting your organization's requirements. Have CSVs, Excel, Word, XML, RDF, JSON, APIs, etc.? We work with all of them and can cover them in a turn-key approach or train you to migrate them yourself should you choose to.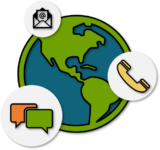 SUPPORT SERVICES
We have you covered!
All of our packages come with customer support through online chat, email, and phone. Also included is access to our knowledge base where you can read articles, watch videos, get answers to your questions, and interact with averQ personnel. We track and share reports with you on our Uptime, Mean Time to Resolution, and other metrics.
INTEGRATION SERVICES
Maximize your existing investments
averQ has open APIs for connecting to other value-add systems, both on premise and in the Cloud. From integrating external authentication systems to other business process related systems, averQ has REST-based APIs and experts to assist with the integration.
WITH YOU ON YOUR JOURNEY TO MANAGING RISK. REQUEST A DEMO TODAY.
averQ has deployment packages to fit your business scale and your goals. Talk to us today to see how averQ can deliver assurance, performance, and productivity to you and your organization.