BOARD OF DIRECTORS
PLACING OUR CUSTOMERS FIRST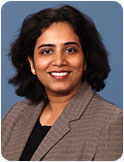 Renuka Shankar
FOUNDER, CEO & CHAIRMAN
Renuka Shankar is the founder & CEO and chairman of the board of averQ. She is in charge of the product strategy of averQ with a vision towards delivering high-value transparency solutions to financial institutions to manage their financial and operational risk. She strives to intently listen and empathize with customer needs, and enjoys building teams to deliver innovative solutions.
She was previously the cofounder & Vice President of Engineering at Certus Software Inc., where she delivered market-leading GRC solutions for Fortune 1000 companies. Prior to Certus, she was part of the early team at Rightworks through its $1B valuation and subsequent merger with i2 Inc. At Rightworks she led product development, technical partnerships, and customer services for both B2B marketplaces and enterprise clients. Her early career was in applied research in Human Computer Interactions at NASA Ames Center and technology transfer programs to leading aerospace companies.
She has M.S. in Electrical Engineering from Vanderbilt University and B.E. from Anna University, India.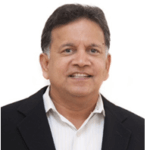 Sridar Iyengar
DIRECTOR
Sridar Iyengar has served on the board of averQ since 2008. He is the founder of The Sounding Board, an initiative providing growth-ready Indian companies access to advisors at the highest level. He was previously with KPMG in the UK, India, and US; holding senior positions in various disciplines. He was on the founding team of KPMG in India and the Chairman and CEO of KPMG's India operations from 1997-2000.
Since his retirement from KPMG, he divides his time between his corporate Board/Advisory commitments and his involvement with social development and civil society issues in India. He serves on the boards of many Indian and foreign companies including: Dr. Reddy Laboratories, The Murugappa Group, Rediff.com, Mahindra Holidays, and on the Advisory Board of Janaagraha. Additionally, he serves on the boards of nonprofits such as the American India Foundation, where he chairs the AIF Clinton Fellowship for Service in India. He was previously on the Boards of Infosys and ICICI Bank. He was a founding charter member of TiE (The Indus Entrepreneurs) and a president of its Global organization as well as the Silicon Valley and Mumbai chapters.
Sridar graduated with B.Com (Hons) from the University of Calcutta and is a Fellow of the Institute of Chartered Accountants in England and Wales.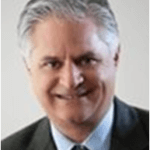 Mike Sabbatis
DIRECTOR
Mike Sabbatis joined the board of averQ in 2015. He is the Chief Operating Officer of XCM Solutions and an enterprise level leader, investor, and trusted board member of software, technology, and information services companies. He has achieved exceptional financial and operational results. He has extensive experience leading fast-paced, customer focused organizations leveraging innovative, forward-looking technologies that disrupt the norm while sustaining long-term profitable growth.  He has led and inspired global teams composed of more than 2,500 employees to divisional start-ups and joint ventures.
Along with serving on the board of XCM Solutions, LLC, Mike has served on the board of Doc.It, Inc. and was most recently Chief Revenue Officer of Realpage, Inc. Prior to that he was President and CEO of CCH Tax and Accounting, North America at Wolters Kluwer. Earlier in his career, Mike was the CMO for Advantage MOTI a joint venture with Datamatics, Ltd. and was Vice President, Business Development and Strategic Accounts at Thomson Corporation.
In addition to his current role, Mike is an investor with NXTAcct, LLC. and an advisor to several other technology companies. He graduated from Cleveland State University with a degree in Accounting and is a member of the National Association of Corporate Directors.